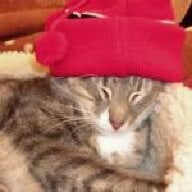 Joined

Aug 14, 2009
Messages

20,085
Well... My gorgeous, beautiful, perfect,
symmetric
earrings lasted a whole five months before I mangled them
How does one mangle earrings, you ask?
Allow me to share my journey to enlightenment... Start with them loose on a nice, large, sunlit table on a nice, slippery wooden floor near an open air vent in a room with several cats - five, in my case. The diamonds will sizzle and sparkle in the sunlight, and all cats will be immediately enthralled. Once you've got their attention... walk away for a few moments and your work is done
The cats will join your earrings on the table, play with their new toys, and knock one into the vent; you will return to find one earring missing and one cat contently bathing itself beside the other. You will quickly resolve the quandary, panic, yank the grate open, and stretch and squish the earring that is actually caught in the gap between fixture and floorboard - not in the vent proper as you had assumed
With any luck the diamonds are undamaged... but the earring chain is now severely twisted and a milimeter or two longer than its mate.

I'll reach out to the WF rescue squad. Soon. Right after I figure out how the heck to explain this without looking like the world's biggest dolt
A few snaps from before the critters got their eviction notices...
- - - - - - - -
I received a lovely surprise from WF a few weeks ago - goodies from the PS GTG that I missed! I finally made it home yesterday and got to open it
the engraved loupe is darling!!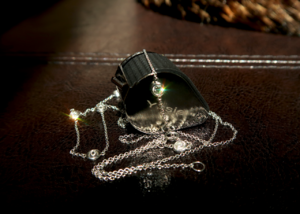 - - - - - - - -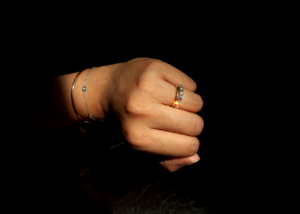 - - - - - - - -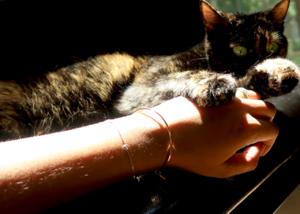 - - - - - - - -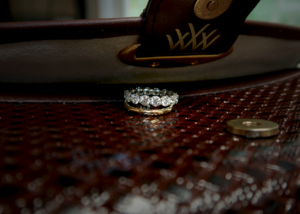 - - - - - - - -
She's chewing on it. Probably should've been my sign. Sigh.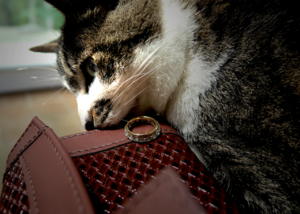 Last edited: