Joined

Mar 23, 2015
Messages

233
Hello my fellow PSers! I recently ordered a 1.12 I SI1 square radiant. I honestly is still getting used to H&A cut as this is my first diamond of this cut type. I think this diamond is white under all light conditions, even though it is an I color. It seems to be dark under the table under direct strong light, which kinda bother me. I read from some other thread that there was a similar observation of a H&A round diamond so I guess it is a thing for all H&A?
I am still debating if I want to keep it. Other than the light performance question I mentioned above, the diamond is still small for its carat weight. It is 5.8x5.8 for a 1.12 carat. All diamonds of this kind are cut deep.
What do you think? to keep or to return? I need your help! BTW, PS doesn't allow me to upload videos. Anyone know how to do it?
Thank you thank you!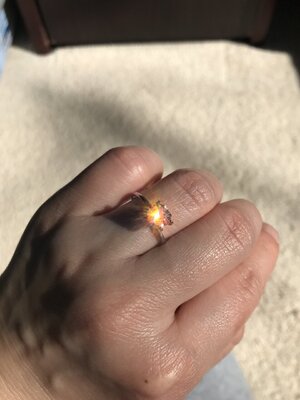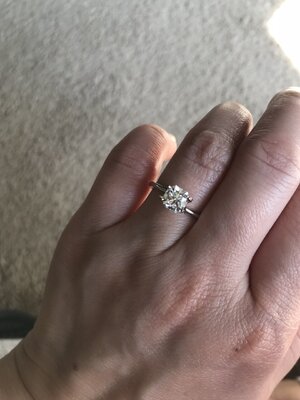 li