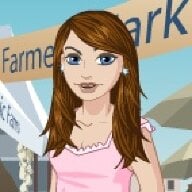 Joined

Feb 17, 2006
Messages

3,867
I still have a few months before I need to have this made, but I''m trying to come up with a design. My FMIL has offered us her oval sapphire cluster ring to harvest some sapphires. They match the blue of my e-ring fairly perfectly and since my diamond is oval, it seems appropriate. I think I might also like some oval diamonds or round diamonds mixed in with the oval sapphires. I don''t know the size of the sapphires off hand, but they are small, maybe like Zyrtec sized (allergy pill)?

Here is my e-ring:
and here is a band I found on antiqueengagement rings that I think is really cool.
How do you think this would look with oval sapphires alternating with oval diamonds, alongside my e-ring? I don''t think I would want them to go all the way around, maybe just semi-eternity style. My ring size is a 10 so I hope to have space for them!