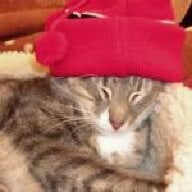 Joined

Aug 14, 2009
Messages

20,694
I want to know what sort of negligent, careless, dimwitted

lunatic

cop pepper sprays a

child.

Edited to add: also, that 10% charge on your phone is making my neurotic self nervous. I want to give you a charger.

On a more serious note, I think our responses to that child being pepper sprayed is like a metaphor for the larger issues at hand. Two people can look at the same thing and come away with completely different takes.
Oh absolutely. The person who chooses to pepper spray a child is a raving lunatic. But we are seeing abundant lunacy from too many individuals right now, both civillian and law enforcement. And in these sorts of situations unfortunate accidents can and do happen - a different but equally damaging scenario is a cop aiming for someone else and catching her by accident.
Choosing to put your child in harm's way, knowing the potential for disaster, is an altogether different level of insanity that makes me angry.
I finally found a charger cord that hasn't been chewed through or #1'd on... It took a while