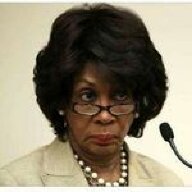 Joined

Dec 29, 2008
Messages

402
I'm largely of the view that LG diamonds will still represent a specific niche of jewelry enthusiasts. I'm part of the Xennial generation, and most of my peers, of varying SES, are simply not that into jewelry to really take notice and form a preference. Actually, I've seen a lot of hubbub surrounding the "truth about diamonds," and this is passed around many internet spaces and circles and the "manosphere" as a reason to forgo these outdated and problematic traditions. I've seen many opt for non-diamond rings or just opt for a plain band. Even among upper-class circles, there still isn't much chatter about the mined diamond market being supplanted by LG diamonds.

I was an early Moissanite enthusiast circa '03 when I married my first husband. I had only recently heard about it on TV, and then I searched for a vendor in my area, and there were only two in San Diego at the time. It was relatively unknown then. I was active on betterthandiamond's forum and a couple other spaces for Moissy enthusiast, and I purchased diamond simulants for a period of time until they simply didn't cut it for me. Even when I "graduated" to buying EM diamonds, I was still one of so few in my circles that even paid much attention to diamonds the way we do on PS and similar sites. I've owned several EM diamonds, and I absolutely adore antique diamonds, and LG diamonds cannot replace that for me. But I have taken the plunge and decided to have two LG diamond rings made that I'm SUPER excited about. I'm counting down the next few weeks when I'll hopefully receive them. However, my goal is still a lovely 2.75-3 ct M/N or O/P VS-Si2 (eye clean) OEC or antique pear. This is my dream ring, and while I know I can have a LG diamond made to mimic these specs, I have a thing for true vintage stones.

Still, I will have fun enjoying their pretty, sparkly LG sisters, and I certainly appreciate the low cost that allows for more options and variety in one's diamond collection.