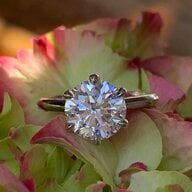 Joined

Dec 9, 2018
Messages

1,216
That's so frustrating that you missed your delivery. I really hated having to
call to tell them to ship on Monday. I have things I have to go to next week
so hope it will be delivered on a day I can be home.
Hope it all works out for you,
@MamaBee
. I was busy at work and when I found out it wasn't delivered as no one was home, I was frantic and texted my husband to try and locate the truck hahahhaa. Well, Monday will be here soon enough and hope we both don't miss it again
. I wish UPS worked like the tracker on Amazon where it tells you how many stops away the truck is.