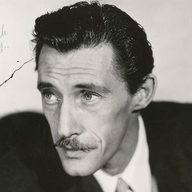 Joined

Jun 26, 2007
Messages

3,556
An old thread but a good one.

Storytime again peoples!

Long before there was eBay or Craigslist or Gumtree there were auctions. And I've been going to them, usually with my Mum, since about 10.

Going back 20 odd years, engaged to DH, Mum and I went to an Antiques, Silver and Fine jewellery auction (our favourite type ha ha). Mum was wanting some bits of China and an occasional table and I was there for moral support and to help carry her spoils back to the car. I'm not looking to buy, all my money is going towards the 101 costs of my upcoming wedding.

Sitting there alongside Mum, two Men behind me are discussing the next lot, an antique boxed Canteen of Silver, and they are talking about it's MELT VALUE!

I am appalled, this amazing cutlery canteen,150 odd pieces for over 5 kgs of Silver being melted down for scrap value. No way Jose!

So I outbid them.

Ringing DH to be "Hi Darling, um, I had to rescue an auction lot today. It's ok, I'm going to forgo the Wedding cars and 2 levels on the cake, ok"

He's like "what have you bought".

Gosh, if I had $1 for everytime he's said that to me, I'd be Rich now ha ha.

Anyhow, so every Christmas Day I set it all out (then spend 2 days cleaning it before putting it away again) and we are all fancy for the day.

It took me some searching to sort out the hallmarking, it's actually pre war Romanian silver and that makes it quite rare and unusual.

The fitted box is 4 levels and lined in suede and there's just 1 coffee spoon missing.
Yes! I too, hate the thought of beautiful things being melted down! I would have bought them, too. I'm glad you use them once a year!