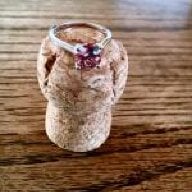 Joined

Apr 9, 2008
Messages

412
Chewbacca said:

COMPLETELY OFF TOPIC:

I realised the other day that winter must be so much more fun on the other side of the world. Snow! Christmas! Holidays! End of school year! I imagine that makes it feel much more magical than soggy grey July! No Independence Day, Thanksgiving or even Halloween to make it more interesting.

I feel we got the worse end of the deal here!
Chewbacca, I'm not sure where you are from, but I live in the United States, California (Northern California) we've had like one nice sunny day in July, the rest have been foggy and even some rainy... And we get snow about once every 15 years... Though you don't have any of those holidays, I'm sure you guys have some kind of holiday that we don't over here... you should totally try to start Halloween! though some people may think you are crazy for dressing up in a ridiculous costume and knocking on strangers door asking for candy - now that I think of it, Halloween is a creapy holiday, haha, but I still love it!