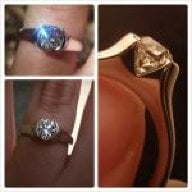 Joined

Oct 2, 2008
Messages

4,946
star sparkle|1354826861|3324682 said:

pandabee|1354826239|3324658 said:

We haven't talked names yet, and tbh I don't have many thought of past girl names. I will be so disappointed if I don't have a girl because I have way more names I want for girls than I do for boys.

See, we were the opposite! Boy names were SOOO much easier and we have a whole list of names we like. Girl names were so much harder.
They're both extremely challenging for us. He just loves all these currently uber popular names. He has a pretty common last name and a completely common name beginning to end will just not work for me. It has to be something at least a little different.