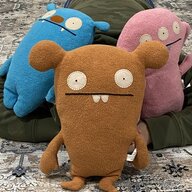 Joined

Oct 24, 2012
Messages

10,382
I'm sure many of you have pics saved of rings or other antique pieces that made your jaw drop and you said to yourself, "that's so ME". But maybe it was too expensive or, the practical side of you thought, "where would I really wear this?" . I want to see your pics! And , maybe why it's so YOU or special in your eyes!

I found one today, a deco ring with emeralds, diamonds and black enamel. I love the boldness, the geometric deco lines and it's got some of the most beautiful filigree details in the gallery! Emerald is my birthstone and I would love to have a bold emerald statement piece like this someday!
Your dream ring is so "me" too!!