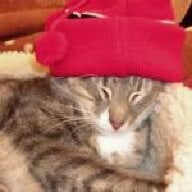 Joined

Aug 14, 2009
Messages

20,087
kama_s|1290445832|2775529 said:

Yup! The home inspection went excellently, only some minor electrical issues surfaced. The seller owns his own electrical company and did all the electrical in the house himself, so he is fixing that for us before we get posession. We signed off all the paperwork today, and we officially own the damn house!

Can't wait to see the word 'SOLD' written all over the listing in red!



Nothing like the relief of a done deal