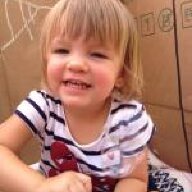 Joined

Aug 15, 2008
Messages

1,115
I just wanted to pop in and say congrats to Blen for getting through all the drama with the new place. I bet you are so excited to close and then move in!

Charbie - Yeah for getting your place all pretty and ready to show. I hope it moves quickly!

AFM, I may be joining this thread soon. DH and I are contemplating putting our place on the market, but it would probably be a few more weeks before we do. I will keep you ladies informed though.

Good luck to everyone else trying to buy or sell!