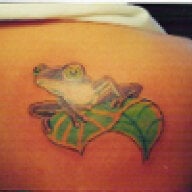 Joined

Dec 12, 2008
Messages

10,614
It's been a while, but I had a thread some time back, a couple of them, on gyms and what members would look for and for help on a name. My brother is a bodybuilder and it's been a dream of his for years to have his own gym and my husband and I are totally on board to join him (and his new wife, come tomorrow!!) in it to make it a reality. Talks are starting and looks like it will be happening by around the end of the year.

We're stuck on a name. We could keep the current name, which is a good one, looks good on a shirt, it's not intimidating, it's recognizable in the area as it's been here for..20 years or so? My brother doesn't want to keep it, he wants to rebrand the gym completely. Coke rebrands itself all the time, new formula, new look etc, but the same name, so I think it wouldn't be a big deal to keep the name. But, since he wants to change it, we thought we'd discuss name possibilities.

I'm asking for help or thoughts or opinions, whatever anyone wants to throw out. My brother's suggestion is My Gym, which my husband and I aren't fond of. There's a gym already called The Gym, so we can't use that. I suggested Lift, which was Haven's suggestion last time and I think it's really nice. It sounds good. "I'm going to Lift" My brother doesn't like it at all. Soooo..that's all the farther we got. We thought about using his nickname, but it could be misconstrued in the pronunciation, so we were going to use the two little dots you put over a vowel, I don't remember what they're called..but with that, he was concerned b/c it's not just him owning/working the gym..but that doesn't really bother me I guess, it's *his* dream, I figure.

We'll be gone all day for the wedding tomorrow but if anyone has any ideas or suggestions, please chuck them at me!