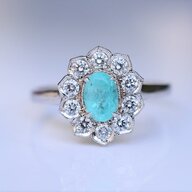 Joined

Sep 19, 2019
Messages

182
Would love to know your veggie soup recipe if you wouldn't mind sharing
Let me write it down and I will report back.

For my soup, I don't follow a recipe I found online, I just made it up. And there's room for lots of variation depending upon what's in season or available. Everyone in my family loves it though, even my 5 year old! Honestly we eat soup year round even in the heat of summer here.
I love to use the spices turmeric and ginger (anti-inflammatory). Does anyone else cook with them? How about garlic?
Another thing I forgot to mention - fermented veggies are fantastic for gut health. If you don't have time to can your own (I don't) you can buy them online from RealPickles. They sell more than just pickles. The krauts are really good and we love the beets and carrots too. Good on salads or sandwiches. Lots of probiotics in fermented veggies. I like to also eat a lot of prebiotics like garlic and onion. It feeds the probiotics and balances out the bad bacteria in the gut. Good for skin and digestion issues in my humble experience.