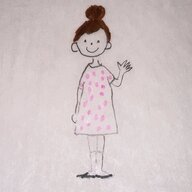 Joined

Feb 2, 2016
Messages

11,285
I looked but didn't see a recent thread dedicated specifically to those on a gluten-free journey.
So far I'm five days in, part of why I'm getting away from gluten is to try to address my rosacea. I've had it since my first pregnancy 15 years ago and now I'm trying to permanently get rid of it. At an eye exam last year the doctor suggested I try getting rid of gluten to see if my skin cleared. Of course I forgot to take a picture of day 1 but here is day 3: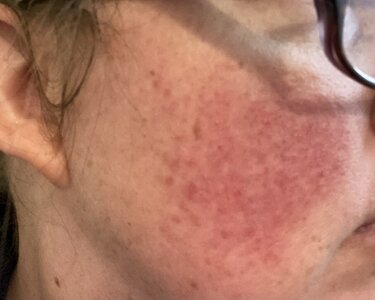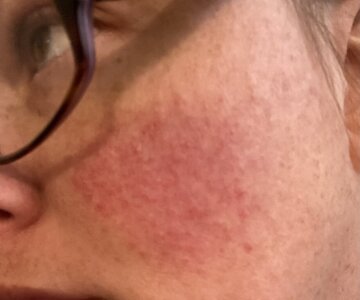 And day 5: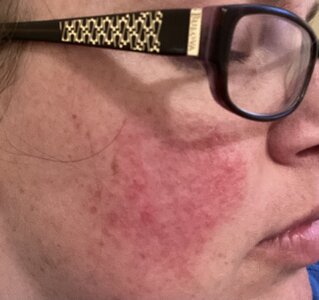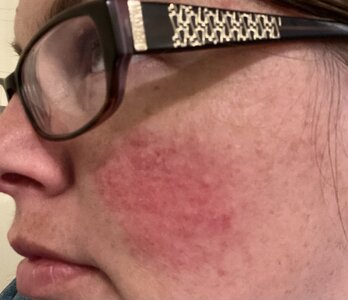 Not a huge difference but I do think the skin is less bumpy than it has been.
I've also been blessed with PCOS (diagnosed by a doctor years ago) and recently discovered that there are different types, I'm guessing I have the inflammatory type. Essentially on top of eliminating gluten, my diet is low carb, extremely low dairy and as minimally processed as possible. I also do not take any medication for my rosacea or PCOS, I'd rather just fix things with diet and lifestyle change than medication.
Please feel free to share your journey or recipes you have tried. I'll start with this amazing fish recipe, I omit the capers, but if you aren't low carb you can put this over some jasmine rice. It's really good and comes together quick: