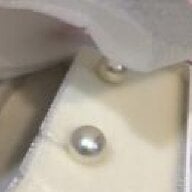 Joined

Dec 28, 2014
Messages

102
Hi Sabrushi
Wa so sad! They seem to only ship to NZ n Australia. Their price looks very competitive esp if its w/o GST since u r in NZ.
If i go Australia n buy, i will have to pay the tax too lol. tax is a lot for big diamonds. if i ship it to my country (if they do) then i only need to pay my local tax of 7% for any items coming in (above few hundreds)..AUD$ is depreciating too...
for NZ, u guys dont have to pay any import tax?
So good!?
For now i can only drool at yr diamond pics

it is already looking so good in the pic.. i cant imagine what it will look like in person ... probably will really drool