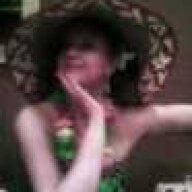 Joined

Nov 24, 2004
Messages

2,783
So boyfriend and I celebrated two years of dating last night and we went back to our first date location and had a blast. The alcohol was flowing so I said, You remember that tonight is your deadline? He says, And I thought you might forget that. yeah right
I shouldn''t have been drinking because he said all these wonderful things about me and then said I''ve had three things to decide.
1. Can I learn to love again after my wife left me - yes
2. Can my two children accept a new woman in their lives - it appears they can
3. Am I willing and able to have a child
This is where I should have paid attention more. Of course he was drinking, too so it may have been half his fault for talking in circles but it was something about priorities and what someone really wants out of life when they''re in love and sometimes it isn''t just about whether you love someone but also about sharing the same goals and wanting the same things blah blah blah.
In conclusion he asked for 72 more hours. I asked him, what on earth could change between now and then? He only repeated, I need 3 more days.