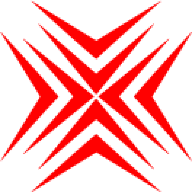 Joined

May 3, 2001
Messages

7,516
Date:

11/15/2005 12:01:35 AM

Author:

Tacori E-ring

Date:

11/14/2005 4:11:29 PM

Author:

Wink

Date: 11/14/2005 2:30:55 PM

Author: Tacori E-ring

Is this the look you are talking about?

The very concept of only two prongs for half carat stones terrifies me. While I can see that it might be okay in a bracelet, it defies my conservative and cautious nature. I will beg and plead against it and require a signature on a hold harmless legal document of many pages before letting one out of here...

Wink

Whoah, I was just trying to help Deb. I am not saying that the version I posted was perfect but if it could be done without any prongs it seemed from Deb''s posts it was what she had in mind. No legal action is needed. It was only supposed to be used as a visual.
Sorry, did not mean to offend you, it was not meant as an attack, just my overstated aversion to two prong settings. I was sort of kidding about the hold harmless agreement as I would never ever expect a client to have me make something I recommended that strongly against.
Sorry that the tone in my mind and in my heart were not the tone that you received. Please accept my apology.
Wink