Hi PS! Newbie here, longtime lurker though.
I need assistance on a setting. I am trading in/upgrading my 2 carat cushion cut diamond to a 3 carat round diamond. I've been a long time fan of Frankiextah's VC Emilya, however, I've recently tried on the Tacori Royal T Line (2605 and 2607)
2607: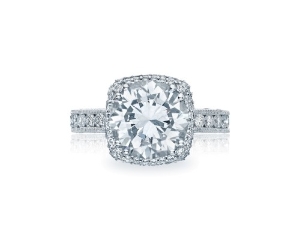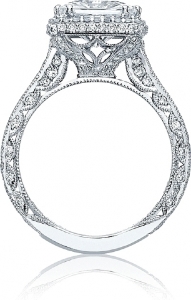 2605: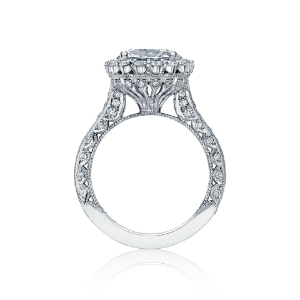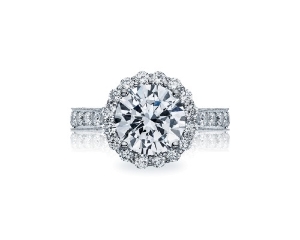 And then VC Emilya: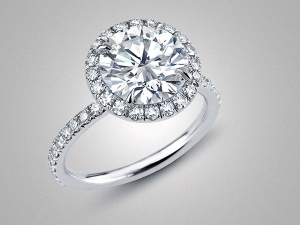 Does anyone own any of the Royal T line rings here on PS? They're polar opposites (VC Emilya vs Royal T) one being ornate, the other being delicate. I know the VC Emilya is a fan favorite.
Here are my concerns:
The 'ornate-ness' of the Royal T--it's lovely and yet could be overwhelming. I'm leaning towards the cushion halo and it has that spark/that oomph.
However, the VC Emilya is just so...soft spoken. It commands attention without speaking (think Ivanka Trump or Gisele Bundchen!) and I love that. Timeless
I'm a sparkly girl though, I love hot pink, but I work in an office (super laid back/no dress code) and in my free time I'm a dancer/yogi person. It's like I need multiple rings to fit my life. I just saw new post today on a VC Emilya and gosh darn it, it was beautiful. But everytime I see that darn Royal T ring, I go "Well shucks.."
If anyone has any input on wear/tear, maintenance/durability/style, I would love input. My husband likes all of them, so that doesn't help at all. My mother likes oval diamonds, so that equally doesn't help. I know others opinions shouldn't form what I like, but I can't make up my mind. If I get the Royal T, will I feel it's TOO much? If I get the Emilya, will it be ENOUGH? Hoping you all understand my frustrations. (And the price point of the Emilya is much, much nicer than the Royal T which ranges in the 10k range for the setting, but husband and I have okay'd it/we both work/are quite successful)
Thanks for any input, sorry for the ramble. This is kind of a brain dump of me trying to decide!