Hi all,
I just created my account today when I came across this incredible forum dedicated to diamonds and jewelry.
I had ordered a 0.5 ct ring for a proposal from a store here in London by selecting a specific diamond (GIA number: 6341937757)
But when I got the delivery, they replaced the diamond with GIA number: 2195967220
Would appreciate your inputs on how do the 2 diamonds compare? and if I received a better one than I initially ordered?
Thank you very much,
Initially ordered: 6341937757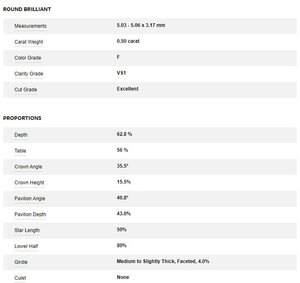 Received: 2195967220