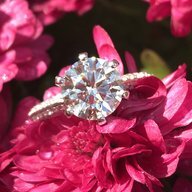 Joined

Oct 3, 2018
Messages

584
I gave myself about 1 year to figure out what I really want for my 6.5ct 10.78mm YZ diamond center stone.
I first wanted halo, but I end up changing my mind and want a simple 3 stone ring. I had DK source a pair of .80tcw 5.3mm rounded trillions. I don't want the side stone to overwhelm the center stone. Also if the side stone is any bigger, I won't be able to see any metal on the side and it's not a look I am going for. It will be set with 18k yellow gold for center stone and platinum for the band. It ring width is going to be 2.5.
I also want to have a solitaire, so I asked DK to made another setting that I can switch the center stone to the solitaire. This ring will be 18k yellow gold and 3mm width. I don't like the ring to be skinny looking, because I have size 8.5 finger. I am not sure if 3mm will be too much. DK will send the plastic CAD, so I can confirm how I feel.
On top of that, the center stone can be converted to use as a pendant! I am glad I took my time to figure out what I want.
I have them change some details on the CADs about 2/3 times on both ring, and it's seems I am happy with it. I am just wondering if there are suggestions any of you can give? I appreciate suggestions from you guys. It helps me figure out what I like and prevented me from making regrets.
Thanks!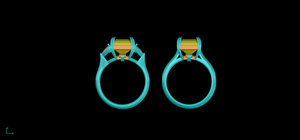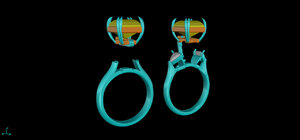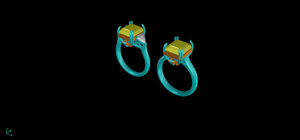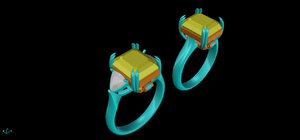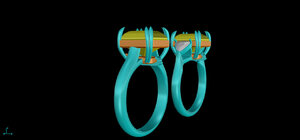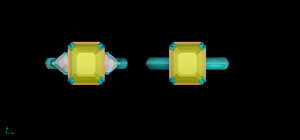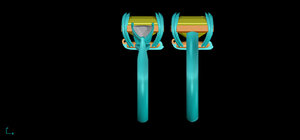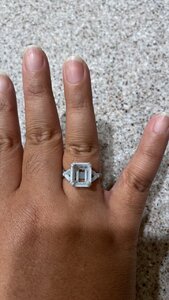 Last edited: