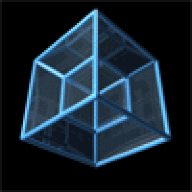 Joined

Sep 20, 2008
Messages

23,226
There's only really one unwritten specification that can kick you off the list --------> no refunds.

That seems to incur the wrath of PS'ers, and all will rally behind someone if a vendor does not refund them, which is understandable.

However, why is that the only one, and why are poor ethics, poor communication, inaccurate photography, misleading descriptions in order to get ridiculously high prices, poor shipping methods for refunds, etc. . . are allowed?

If the above is allowed, I really think the disclaimer needs updating. It needs to be highlighted, more to the point, and I think the title of the thread should be changed to remove the word "respected" because there's some vendors on there, that many of us don't respect. I would just call it a "list of vendors for reference."

As for the vendors that people tend to love overall, I think their customer service is their best advertisement They probably don't even need to be on a list. I just worry about newbies who see that list, get an inference from the word, "respected," and think everyone on there is wonderful, even with the current disclaimer.