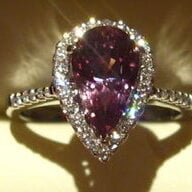 Joined

Jun 29, 2008
Messages

10,228
First of all welcome to our technicolour world!

If you've never bought coloured gemstones before, you're in for a real ride and I'm hoping that this thread may help you on your quest for your "special" one! One thing it's important to know .......... this part of PS is frequented by gemstone lovers from vendors to collectors to enthusiasts to newbies! At the end of the day, we all have opinions/likes/dislikes but ultimately you must buy what you LOVE, not what others tell you to buy! Also, don't chase the "gemstone of the month"! Typically there are trends on this board, Mahenge Spinel for a few months, followed by Spessartite Garnets, then onto Sapphires etc., but running with the pack can be boring. Don't buy because something is flavour of the month - buy because you'll wear and love it!
Believe it or not, jewellers in your neighbourhood (with some exceptions of course) very rarely have the specialised knowledge that you'll find on this forum. If a jeweller hasn't run tests on a gem and says "that's an X stone" then my advice is to take that with a pinch of salt. In order to verify what a stone is you normally have to run a battery of tests - some can be done by jewellers such as testing the RI (Refractive Index) of a stone - sometimes can be done with mounted stones but not always - but some tests really have to be conducted by a laboratory. You wouldn't let somebody tell you you had a blood disease without a blood test would you? It's the same thing!
Why is it different from buying diamonds?
If you buy diamonds - forget everything you've learned! Buying coloured gemstones is a whole different ball game. For example, when you buy diamonds, you can evaluate performance (or get a good idea) by looking at statistics, depth, girdle, table etc and by looking at scans. You can't buy coloured gemstones purely on numbers. In fact, you've already got the tools you need - YOUR EYES! Generally speaking, coloured gemstones are valued by colour first - clarity is not such an issue (more about this later)
Colour/Cut
So,
colour
is king! Generally speaking the more vivid a gem appears, the more valuable it is. You will see words like "
tone
", "
hue
" and "
saturation
" used. A table below shows what these mean and I find this visual representation good because it's something I can remember! The table below shows the colour blue but the same is true for other colours! Interestingly, a pure stoplight red is one of the most valuable colours for a gemstone and is very rare. Finding a pure red stone is probably the most difficult search! However, you may prefer lighter tones or less saturated gemstones. If you do that's fine and lucky you because actually that means you'll be paying less! Every cloud has a silver lining!
There's a bit more about this on this link you may find interesting - it's quite basic so not to traumatic to read: [ removed due to original content unavailable ]
Cut:
Another word you may see when discussing colour or performance is "
extinction
". Extinction is basically when a gemstone has lots of "black" areas - when you move the gemstone around some parts will remain black and NOTHING you do will make that change. If a gemstone has been cut so that it has extinction, it'll always have extinction! See the second photo below and here's a link that discusses it in great, easily to understand, detail:
http://www.ruby-sapphire.com/brilliance_windows_extinction.htm
So what's a "
window
"? Well a window is when a gemstone has been cut (typically) very shallow. What you'll see is a part in the centre of the gemstone that appears to lighten or even lose all of its colour. In effect it's a window and you can see through it! Why's that bad? Well, it means the colour is not being reflected back to your eye so it's negatively impacting on the performance of the gemstone. Small windows can be disguised by using a setting that has a more enclosed basket under the gemstone (in effect it acts as a mirror that helps to reflect the light back to you). But be aware that not all settings will do this and not all windows will close. An example of gemstones with windows is in photo 3 below.
Often I see somebody say "should I buy this and then have it
recut
"? My advise is always not to unless you (a) really know what you're doing or (b) have been in touch with a cutter who has evaluated the stone and thinks a recut may be possible. This is a skill in itself and not for the faint hearted. If you do recut a stone, please be aware that it may dramatically alter the stones appearance and it may not be for the best! Also bear in mind, some of the most valuable gemstones on earth have been cut to preserve weight and so may be windowed but don't be put off buying them because you could be missing out on a real bargain!
Should I buy a "
precision
" cut gemstone or a "
native
" cut one and what's the difference? Well, this is a personal preference. Precision cut gemstones are exactly what they say on the tin and they will be cut to maximise performance. If you will only settle for perfection then this is the route for you! However, precision cut gemstones are a smaller portion of what's available on the market. The majority of coloured gemstones are not cut to precision. You will sometimes see these termed as "native" cut stones. This terminology can sound derogatory but think of it as meaning "not precision". There are native cut stones and then native cut stones! Some are cut so wonkily that you'll need to balance on one leg and tilt you head to one side with one eye closed to make the gemstone look straight! Clearly the value in such a gem will be less than one that is more pleasing to the eye. There are a large number of collectors who don't mind buying native cut stones because there are some quite beautiful ones. The most important thing is that you buy what YOU love and what appeals to you. Precision cut or native cut it doesn't matter!
Inclusions
Inclusions can be a good thing (believe it or not)! They can sometimes verify that you've got a natural gemstone and not a synthetic or lab created gem. However, there's a difference between a few inclusions and then inclusions that take over the whole stone and affect the overall beauty! "
silk"
is a really good example of this. Some gemstones have rutile type inclusions that make the gem look silky or hazy. It can, in some gems, make them glow incredibly! In other cases it can make a gem look murky and in need of a good clean! Unfortunately, you can't clean out internal inclusions so don't make the mistake of buying and thinking a good rub with a cloth will sort it out - it won't! Inclusions can be fascinating or they can be incredibly annoying. Again, judge what's acceptable to you.
Very few gemstones are flawless. In fact, gemstones are often listed as "
types
". Some gemstones are type 1, some type 2 etc. The type refers to whether they are naturally included or not. This website has a list of gemstones and what category they fall into. It's important you read this so you know what's "typical" for your chosen gem.
http://www.multicolour.com/catalogue/columns/column01003.html
Durability
Surprisingly, not all gemstones are suitable for every day wear. The only ones that are considered durable enough are diamond, ruby, sapphire, alexandrite, chyrsoberyl and spinel. Most others, for one reason or another, are more prone to damage by frequent wear. Durability is not just about hardness but it's about the chemical make up of the gemstone i.e. the cleavage. If you knock some gemstones in the right place, you can split them completely in half - a bonus is you'll have a pair of earrings but it may be an expensive accident.
Make sure you research the gemstone you love. If it's lower down the MOHS scale then it's less durable and more prone to scratching, chipping and pitting. Generally, don't get gemstones near water, don't do the gardening in them, think before you change a tyre on your car and know how to clean them properly! However, if you know how to take care of your chosen gemstone then don't be frightened to buy what you like. There are many examples of people who have worn Emeralds (a softer, more brittle stone than a sapphire) for years without a problem and then others who have one for 6 months and have damaged it beyond repair.
Carat weight/Size
Is weight important? Well carat weight can certainly be important. For most gemstones, over 1ct is good. For rare gemstones such as Paraiba Tourmaline, Alexandrite, natural Rubies etc., the size of the gemstone can be phenomenally important. In more easily obtainable gemstones it's a nice to have!
Now then, we come to THE most important thing for you to know about when buying coloured gemstones!
TREATMENTS!
Treatments
If you buy a Rolls Royce you expect a Rolls Royce don't you? You'd be really fed up if you found that you'd bought a Skoda in a Rolls Royce wrapping wouldn't you AND you'd paid Rolls Royce prices? Well, that's why treatments are important for you to understand. Again, this is personal. Some will accept only natural gemstones, others will accept some but not all treatments, others just don't care and want a sparkly gemstone! Who's right? Everybody! It's a personal thing again! You need to do your own research because treatments affect buying prices and values of gemstones so it's probably the key thing to deciding if you've paid a fair price.
I can't cover all treatments here but here's a few and you can always do internet searches for more information if you want to research in more detail.
BE AWARE, NOT ALL TREATMENTS ARE DISCLOSED! YOU MUST ASK AND THEN VERIFY WITH A LAB REPORT IF YOU'RE BUYING AN EXPENSIVE GEMSTONE
:-
Natural and untreated
- gemstones are mined, cut and sold exactly as nature intended them to be! They are exactly as it says on the tin - natural. They are usually the most expensive type of gemstone and most difficult to find. Some gemstones are never or very rarely treated and so this is expected. Research your chosen gemstone to see if yours is one that is normally left alone!
Heated
- Some gemstones are heated in the Earth naturally and it affects their colour, changing them from one colour to another. For example, Tanzanite is naturally a brown muddy looking gem but some, heated by the earth, comes out of the ground in a beautiful blue or purple, green or orange etc. Some gemstones are heated routinely and this is accepted. So, for example, if Tanzanite comes out of the ground brown, it's heated by man and becomes a gorgeous blue. 90% of all Tanzanite is heated in this way so it doesn't affect the price. Other gemstones like Ruby for example, is heated to improve appearance by lightening and making inclusions less visible. A heated gemstone (with the exception of gems that are nearly always heated) will be expensive but not as expensive as a natural untreated gemstone.
Oiling
- Most commonly you see this term used when discussing Emeralds. Oiling goes back to Egyptian times and it's a way of infusing inclusions in Emeralds ("jardin") with an oil to make them less visible and the gem more beautiful. There are different types of oils and if you buy an Emerald in particular it's useful to know what oil or treatment has been applied because oil can dry out and make need to be re-done.
Now we come onto those treatments that are a bit more contraversial!
Fracture filling/Dyeing
- Some gemstones have their inclusions filled. This treatment is not necessarily stable and putting a gemstone into a sonic cleaner can cause the gemstone to spit out the treatment leaving you with a very very ugly gemstone. Rubies and sapphires are often filled with glass, lead, and are even sometimes dyed. Is this acceptable? Well, again it's personal preference. This does affect the value/worth of the gem and therefore if you buy a gem that's been treated in this way, please make sure that you're not paying too much.
Irradiation
- Some gemstones are irradiated to improve/change colour or appearance. For some it affects value (for example a coloured diamond) for others it doesn't i.e. some tourmalines are irradiated. Leaving aside coloured diamonds for a minute, in some cases this treatment isn't detectable but it is stable.
Berilium or Lattice Diffusion
- Years ago, it was discovered that adding an element into the heating process with the gemstones could actually change the colour of the gem to make it far more pleasing to look at. When this process first hit the market it only covered the surface of the gemstone so if you chipped the stone, you would see a different colour underneath! Technology has moved on and now diffusion goes right through the gemstone so even if it were to be cut, you'd see the same colour throughout. Is this a natural gemstone? Well, yes but it's a natural gemstone that has been artificially changed by man so that it's more acceptable. Typically these stones don't have much value but can look very beautiful. If you're looking for a cheap sapphire (for example) then some of the loveliest most affordable colours are diffused. Please be aware that these will not be heirloom pieces and so you shouldn't pay much for these.
Coatings
- Gemstones like Topaz are commonly coated. You can find some diamonds that have been coated also. The problem with coatings are that if you scratch the gem, the coating will come off. It's not too much of a problem if you've bought an inexpensive topaz but imagine if you've bought a pink diamond thinking it's natural, scratch it and then off comes the colour!? Not good.
Verifying what you've bought
Unfortunately there are quite a few gem sellers who will not disclose treatments and this means that you could buy a gemstone for a high price when it's actually worth less. This forum has a section that has vendors commonly used by frequent posters on this board and they're named on there because they are honest sellers (some of whom frequent this board) so if you're really worried then look at what they have to offer before venturing into the world of sharks that is Ebay!
For coloured gemstones, lab reports are valuable because they will verify that you have (a) bought the gemstone you thought you were buying and not a synthetic (b) the size (c) sometimes colour will be graded (d) location if it can be proved and if you've asked for that to be included. What a lab report won't do is put a value on your gemstone. Generally speaking if you're in the US, AGL is the lab to go to for coloured gemstones. In Europe it's either Gubelin, GRS or AIGS.
So, do some research but remember, buy what you like and what's right for you might not be right for the next person but will be loved by others! Happy gemstone buying!
I'm sure I've missed some key points so follow posters, please jump in and add info!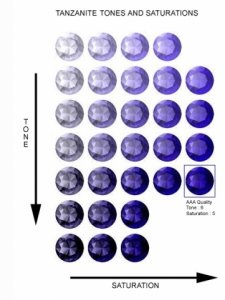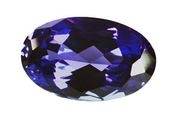 Last edited by a moderator: