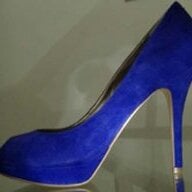 Joined

Dec 14, 2007
Messages

19,456
Problems:
Lumpy (probably rushed) bezels.
Too many jump rings.
Wrong chain length.
Missed deadlines.
Overpriced.
Unreliable.
Timeline of events
First brought up the key to her 7/27/09
Emailed me 8/21/09 in response to my email close to a month earlier; something about not getting my pics to the first email account
Correspondence continued through 09/09; I could not afford said key at the time
My friend gifted the key to me around 11/7/09 which was when JKT emailed me about it
Agreed upon design 11/20/09
Sent stones 11/23/09
Asked for chain length of 18 inches with a jump ring at 16 inches on 12/11/09
12/12/09 she informed me that she was burnt out on keys because she'd been making so many and said that the keys come with a chain adjustable for 20, 18 and 16 inches
I responded and said that I was good with 16 and 18 inches 12/12/09
She agreed on 16 and 18 inches 12/12/09
The first promised deadline of ARRIVING at 12/19/09--the day that I graduated from college-which the gift was intended for
12/21/09 she thanks me for being patient and that she was trying to not rush through things
12/28/09 Email that Julia finished making the bezels
I warned her that we were leaving to get married on January 6th and I wanted it before then
1/1/10 JKT sent me a pic of the key with the stones sitting in the bezels
JKT emailed me that she messed up one of the bezels
1/2/10 key was done
1/4/10 key shipped out
1/5/10 key arrived
JKT sent me a gift cert which expired one year later
But really, most of my disappointment runs with the craftsmanship. Julia does bezels. Some of her work looks excellent--even in macro pics. This is not the case with my key. FAR FROM IT.
There is reason I have never posted macro pics of my key. I can't say much about that, so I'll let the pictures tell the story.
Also, I am short. I am 5'2 and I have DDs. I have minimal space between neck and cleavage. This key is over 3 inches long. There goes my necklace real estate...but not in a good way. I actually made the point to JKT that I don't have a lot of room to play with around my neck and I did NOT want the key dangling in my cleavage.
The picture I will attach of me wearing the necklace was taken with my cell phone this morning. It is on the 16 inch jump ring. Did I mention that the chain length is 20 inches with jump rings at 18 and 16 inches? You will note in the timeline above that I specifically requested an 18 inch chain with a jump ring at 16 inches.
I don't have much else to say besides that a really lovely present has been marred by poor craftsmanship. I've only worn it twice--once for my engagement photoshoot and again on date night...because that was the only time I felt comfortable with a necklace dangling in my cleavage. And I am NOT shy about my chest!
I chose to not use my gift certificate from JKT. $50 off of a $300+ silver project, with potentially shoddy craftsmanship? No thank you.