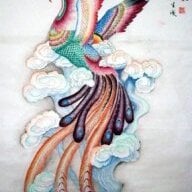 Joined

Jul 31, 2014
Messages

9,595
Omg, I love your ring!!!

It's absolutely beautiful!!!

And thanks for comparing it with your CBI!!! I always wondered how AVs compared with lab diamonds and holy crap, they both look stunning!
Yeah, it's seriously mind blowing. I don't regret my CBI for one minute, because it's amazing and it's my only e-ring (this would be an alternative or sometimes RHR, but there's only one original that I chose with my DH). I wanted the best possible stone , so no regrets. But I also want to be honest for other posters who aren't in the financial position to spend that kind of $$. I honestly have trouble finding differences (although of course there are always differences that more experienced eyes could pick up). I seriously think the AV blows every other moissy I've ever seen away.