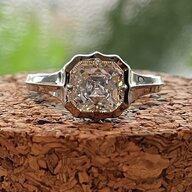 Joined

Mar 2, 2013
Messages

6,224
This is the problem. People who have been systemically discriminated against can't just change their circumstance.

Health care is not accessible for everyone in the US. Many people choose between bankruptcy and treatment.

When standard of education is based on where you live, it promotes generational poverty. People often don't have the option of moving from an area with sub standard schools. This limits the earning potential for the next generation. It's a cycle.
Healthcare
IS accessible ...
that
is the 'human right';
not
'free healthcare for life with a guarantee of debt- & death-avoidance'.
Access
to education is the 'right'; not free college, private school, the top-performing school in the nation, etc.
We've been throwing money and resources at these same issues for decades, yet we still have the same problems; just a new generation (or three) of 'victims'. There has never been a time in our country where there is more opportunity to succeed; the
only
thing holding people back is personal choice, and decades of academic & elite snobs telling others they
cannot
improve their circumstances, what they
cannot
do, that something is
not
possible, making excuses for them to
not
succeed ... blaming society, the 'system', their skin color/ethnicity, their family, their gender, their address, etc. Is that how people should raise kids? Telling them they
can't
do/go/be something better/different if they want to, that they
cannot
choose differently? I'd call that bad parenting. So why treat fellow Americans that way? Let me guess, there's a study ... I'm sure that's what they want to hear next, that they are also a statistic.
Cycles are broken by people who choose to finally stop doing the same thing over and over that keeps them down; not by society constantly giving things to people for free & solving all their problems for them. Teach a person to fish, or tell them the market price, then let them choose.