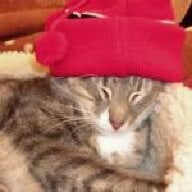 Joined

Aug 14, 2009
Messages

26,646
Thought this might be interesting to folks here.
So the very first gem akoya I bought were from Andrew Moline - an 8-8.5 strand. Bought in April 2020. I don't wear necklaces, so I had this strand split into two bracelets - one bracelet with all the smallest pearls and one bracelet with all the biggest pearls.
(And I had a few extra and had a sprinkle necklace made - which, you guessed it, I don't wear

But that's neither here nor there...)
The bracelet with the bigger pearls I save for special occasions. It gets worn occasionally... Usually by itself, at most with another strand of pearls.
The bracelet with the smaller pearls, that one I "abuse". I'm generally careful with my jewellery but within that context - I stack this one freely and unapologetically several times a week. I stack it with metal bangles, with chain bracelets, with gemstone bead bracelets. It gets smacked against the table, it scrapes against clothes and linens, I've worn it outdoors in below-freezing winters and meltingly-hot high-UV summers. I don't ever shower in pearls. I also don't sleep in jewellery but... Sure, I've conked out with it on once or twice.
I store all my pearls separately - in the same box, but all individually wrapped so no pearls touch other pearls and no metal clasps touch any pearls.
"Stacked" is my nice way of saying "abused". "Unstacked" is the one that gets babied. This strand has both a PSL report and a GIA report, nacre is 0.65mm per the PSL and 0.44mm per the GIA. The difference... Stacked shows a little bit less contrasty than Unstacked. Just a touch. In some lighting environments. These photos are dead on what my eyes see in-person.
My takehome: Nice akoya are
really not that
delicate!! If they were going to fall apart with wear and tear I'd expect to see a much bigger differential by now!!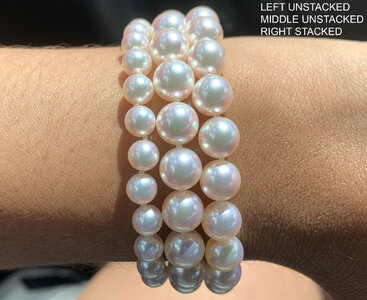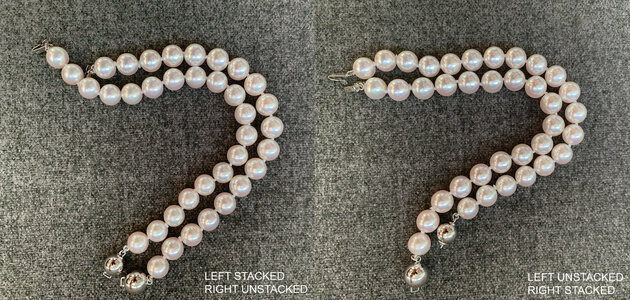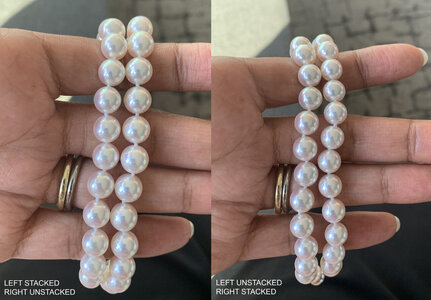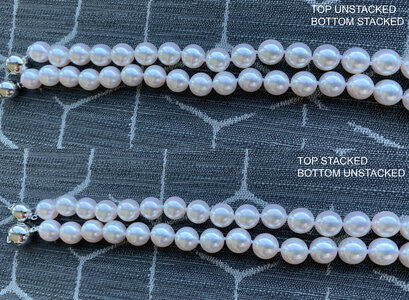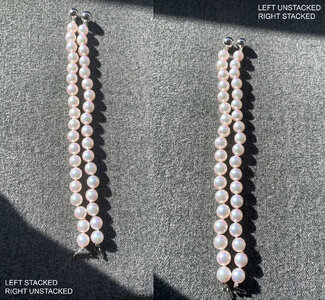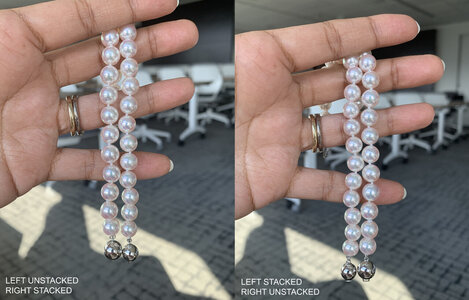 Last edited: