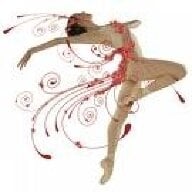 Joined

Feb 1, 2006
Messages

1,030
So while I wait anxiously to post pictures of the new ring I wrote about
here
, Ari at Singlestone tried to keep me happy by sending me a pic of my bands. I had my homeless plain matte platinum band and eternity bands on when I went to see Ari last month, and I told him I didn''t know what to do with them since their mate was trotting around with the crackhead who stole it, they weren''t great alone, and they weren''t going to get used much. Since I couldn''t afford to buy the eternity rings I had drooled all over, he kindly looked over my rings and offered to "vintage them up," so I cheerfully left them there for some Ari magic.
Here''s the email he wrote...
"Are you getting anxious on me??? Your bands are done and I am waiting for your ring to come back from the setter. This should hopefully be by tomorrow. Then it goes to polishing which should be a day more. Once I get it back from the polishing I will do the patina myself.

Here is something to hold you over while you are chewing on your fingers in waiting..."