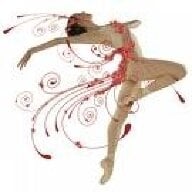 Joined

Feb 1, 2006
Messages

1,030
Some of you may have seen my posting here:
Thoughts on this old stone
In an spectacularly un-Pricescopish move for a particularly risk-averse person, I went a little insane and purchased an ebay OEC diamond, uncerted, with no return policy. As I stated, I had the sweaty palms and beating heart of a gambler when I clicked this "make an offer" button, not sure if I was flushing my insurance claim money (from the loss of the asscher pictured to the left) down the drain. But, ahoy! The stone came, and was the prettiest thing ever.
I went this path because I kept falling for OEC cut rings in the 1.6ct-1.8ct range, in estate jewelry stores here in San Francisco. I was hunting for a cushion, spoke with many of the usual folks... found a lovely cushion at
GOG
, had to let it go due to a snag in the insurance claim process. Talked to Adam at Old World Diamonds and Mark at ERD and saw some lovely cushions and OMC cushions new and old. But every time I went to drool at Lang''s or Dianne''s during a lunch break from work, I kept falling for those OEC''s. But they seemed to be running $15,000 to 16,000 in those sizes, which was exactly twice my budget.
So, where does one go if they have a taste for Lang''s but a craigslist budget? Ebay, to start. And after a week of poking around I saw my stone. The seller (Nathy, whose ebay screenname is now secondhanddiamonds) seemed fairly reputable (1 neg out of 2000+ transactions), had way better photos than usual, but had a no return policy unless the stone was grossly misrepresented, and then only in three days. Standard little vendor fare. Definitely the kind of "estimated" specs that made me know that I had to be comfortable with the stone being 1-2 grades in either direction from the 1.90ct J VS1 she was estimating it to be while set in its yellow gold semi-vintagish setting. I emailed her several times, she sent more photos, hand shots, etc. I did comps at OWD and felt like stones in that size varied in quality but all seemed priced higher than I would pay for the eBay stone. So, I just did it. Took a risk and did it.
I had her remove it from the stone, and she sadly (for her own sake) reported to me that her jeweler weighed it at 2.0ct, and sent an appraisal from him (the stinky smoky appraisal I mentioned in my last post, with a funny notary public seal on it) saying the stone was a 2.0ct, J VS2. Once again, I took it with a grain of salt of course. I sent it to Nancy Stacy here in the Bay Area who graded it as an L SI1, on the borderline of K. I was a little disappointed in the color, but still happy with the stone and the price for the quality of the cut (although viewed it as less of a bargain and more of a breaking even eBay "almost mistake.") Nancy said it was a very nicely cut old stone, an OEC done with a slightly more modern pavillion, with a large culet, kind of ''20''s. Not insane in the fire department, but unusually brilliant for an OEC. I had her ship it onwards to Ari at Singlestone, who I had decided was the one and only guy I wanted to work with on this project.
Long story short, I ended up in Palm Springs this weekend for my husband''s work retreat, and Ari emailed me to say that the stone had arrived so we needed to narrow down some choices for settings. I had looked at the pics on his site obsessively, but was having a hard time wading through the options. I had seen a few of his pieces in person and kept gravitating towards them, mostly because I *knew* what they looked like on my hand. I told him I was in Palm Springs and that I wished I could zoom over to see him but was stuck at the boring resort. He replied, "Do you want sugar and cream in your coffee? I''ll meet you here at 9am tomorrow morning." I thought for two seconds, replied that I would be there, booked a rental car, picked it up that evening, and set out on the road at 6:30am for a Thelma-and-Louise like sprint across the desert in a white rental Ford Mustang. By myself. With no Louise.