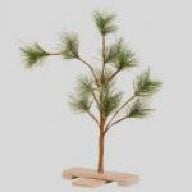 Joined

Jan 18, 2012
Messages

592
I haven't seen much about
JA
's colored stones (except a bit of "meh" because PS standards are high
), but with the 25% off settings sale they do sometimes, it sure was easy to put together a fairly inexpensive ring to recognize a major professional success I recently achieved!
It's a 1.44ct heated, windowed, kinda included periwinkle sapphire, 7.69x5.92mm, which was priced (I thought) very reasonably, set in an also-reasonable 14k RG bezel setting! Simply not having to worry about what would happen if it broke during setting was a big plus. But it turned out that the setting is perfectly fit to the stone, heavy and cleanly finished, and honestly way better quality than I'd expected for the cost. The bezel has the benefit of making the window less obvious and the color slightly deeper.
I had it engraved with "She persisted" to celebrate a professional milestone. I'm really enjoying it.
And I will TOTALLY be noodling around the
JA
CS section next time they do a settings sale, because seriously, they did an awesome job.
Here's the unset stone -- at least I felt like I completely knew what I was getting! Their photography is really excellent.
54769 - This 1.44 Pear Blue Sapphire is sold exclusively by
James Allen
www.jamesallen.com
Photos coming!