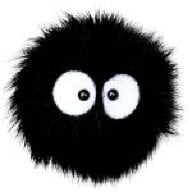 Joined

May 29, 2010
Messages

52
Some smaller pearl studs
In the 1st column are 7.5-8mm freshwater studs from a local jewelry store and 9.5-10mm Freshadama danglies. They are both creamy white with pink overtones.
In the 2nd column are akoyas, with the 1st row being 7.5-8mm ten-nyo grade studs, 2nd row 9-9.5mm hanadama grade danglies and 3rd row 7.5-8mm normal akoya studs with golden orangey-pink overtones. These were all ordered from Rakuten (Japan's Amazon) vendors that specialized in pearls back when they had an international website. They are all not certified, but IRL the ten-nyo grade pair has the sharpest mirror luster, strong pink overtones and a crystalline quality I don't see in my other pearls.
In the 3rd column are also akoyas, with the 1st row 9-9.5mm madama grade (but not certified) studs with silvery blue-pink overtones, 2nd row 8-8.5mm Pearl Science Lab certified aurora madama akoyas with silvery blue overtones.