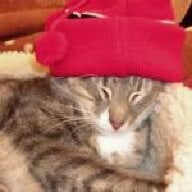 Joined

Aug 14, 2009
Messages

26,405
I just want to share my little DIY fun - a few FW strands that I bought as stringing practice projects/gifts. Used .65mm silk, single string/tweezer method. Also featuring a 11mm FW cheapos to see how I like larger sizes before starting a dedicated new savings account for WSS

DIY is so much fun!
Ohh. You did good!! They look really nicely done!!
I swear it took me forever to knot remotely reasonably. I think I'm on the lower and slower end of the stringing skill spectrum though

Yours look fab from the start!