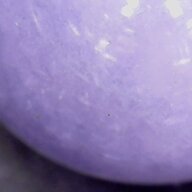 Joined

Sep 20, 2009
Messages

2,730
They look fabouse
Love the buttons too
Im sure you will all be very haopy together
I love the baroque drop and the delicate colour variations of the necklase

May i enquire the size of the necklase pearls please !
Thank you so much Daily and Diamonds! I will tell you anything you may want to know.
The smallest pearl is 11mm, and the largest in the front (not counting the large baroque pearl) is 13.2. The front pearls are not very uniform in size, they are 12.6 and 13.2 on either side of the drop. The large (hubby and I cannot tell the exact color...lemon? gold?) light-colored drop pearl is a 21mm x 31mm.
Name this color?