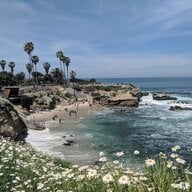 Joined

Aug 28, 2011
Messages

155
Thank you,

@EllieTO

! You have entirely different pieces than we have here in the US. The only piece I see that might be similar is the aqua pendant. I loved seeing the photos! That was so kind of you to post them for me. I love checking out and purchasing jewelry from different Costco store. Now I have another must get to on my list!

I really love the stacked style rings. I see one in light tanzanite and one in diamond. I would love to have a couple of those.
I love looking at their jewelery too, even when I'm not planning to buy. Actually I am planning to buy myself something pretty within the next month or two (promotion, birthday, break-up, all good reasons), so I know I'll be checking them out. I can focus on the pieces you might like for some better pictures. In these ones I tried to get as many pieces as I could in, but the detail is lost. And I only got maybe a fifth of their collection at that time. So you like stacking rings, and what else?