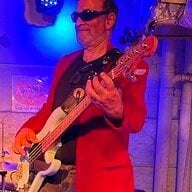 Joined

Jan 7, 2009
Messages

9,428
Texas Leaguer|1425347200|3840955 said:

Karl_K|1425183218|3840014 said:

MelisendeDiamonds|1425180130|3839995 said:

Karl_K|1425152106|3839816 said:

I disagree with that in the real world I have seen diamonds that were fics, bics, steep-deeps, shallow-shallow. and oec with high levels of 3d optical symmetry some with images that would be called h&a some not.

>>> When considering hearts images in the Modern Round Brilliant, and

Ideal Hearts and Arrows images

, one must be reasonably close to Tolk proportions to qualify by definition (see HRD standards). If you relax your standards to "close" to Ideal hearts and don't define what is close than the term is just a marketing one and my statement has little meaning.

I wouldn't even include an OEC, or most fancy shapes by definition as having a pattern that qualifies as Ideal hearts and arrows in an MRB. This discussion and my comments focus on the Modern Round Brilliant and not fancy shapes as that has not been the focus of this thread.

My point was because a diamond is not a tic does not mean it isn't cut with a high level of 3d optical symmetry just like it being a tic does not mean it was.

Further:

Heart and arrows is a marketing term for the images that some combos of RB show under the viewer when they have high levels of 3d optical symmetry.

Further:

An RB can have a high level of optical symmetry and not be h&a.

For example I have seen pavilion views in a heart viewer similar to this virtual model:

I have seen diamonds with similar views and it shows spot on 3d optical symmetry but not h&a.

This is an interesting example of a GIA Triple Ex we brought in for a customer a while back which I think helps illustrate Karl's point. I have cropped out the cert number to respect confidentiality.
Illustrative pics Bryan!
I think what Serg was implying was that the photo makes the diamond look bad in a way that might actually look good in person.
Kind of like the blue dress/black dress controversy.