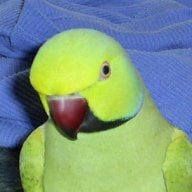 Joined

Jul 14, 2006
Messages

2,037
Here is my lastest dilemma:

I am a customer of a well known NY auction house. They approached me and asked if I would sell some antique jewelry I have. After discussing it with them I decided, ok, I''ll sell.

Since we are very close to the cutoff for their catalog they told me to ship the items via Fedex. Bright and early today, Monday, I called Fedex to verify their insurance. They told me they only go $500 max on insurance.

I called the auction house back and told them about this. My items are worth thousands of dollars and there are three of them. They told me, "oh it''s ok, clients do this sometimes and we''ve never had any problems with it."

Yikes!! I feel very uncomfortable to drop the things into the Fedex with only $500 insurance. I put them back into the safe deposit box. I would rather miss the sale than stress out over it.

Do you guys think the auction house is crazy? I kinda do. Would you ship it like this?