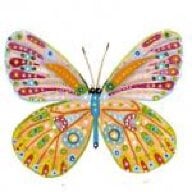 Joined

May 14, 2010
Messages

4,327
OK guys.
FINALLY
I have a Mahenge that I
ABSOLUTELY LOVE

My photo taking ability does no justice of how this beauty performs. It is the most magnificent combination of red, rasberry, hot pink mixture that I could possibly ask for considering the size and what I paid for it. I may have paid a bit much per what some may think but considering everything I looked at, I think I hit it right in the middle.
I can also say that Eric Saul of Swala Gem Traders was wonderful to work with. He even at one point suggested that I buy a smaller, less expensive stone being that we had never worked together. But I had my heart set on a certain set of criteria. I checked his site EVERY day, along with many others. While surfing one particular day I found the specs for this pear but it had no photo. I made contact with Eric about it specifically and he reported that the stone was out to a client for viewing
. My heart dropped. So I told him to let me know if the client rejected it. While back and forth e-mails by the boatload to him, the pear became available
. I was torn between the trillion and the pear (heart set on a pear since finding Chrono's). I almost had Eric send both to me but then I hated to end up sending one back. My first choice was the pear.
Well the rest is history because it's now mine

I really think I want a halo, bright white melee would make this baby
. Give me your thoughts please!