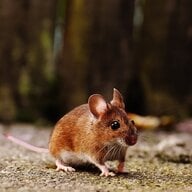 Joined

Feb 21, 2019
Messages

93
Recent lurker as my fiance learned all about round brilliants from you PSers, and recommended the site to me! I can't thank you all enough as the threads are so educational.
My fiance got me a wonderful WF ACA 2+ H VS2 diamond that I'm absolutely in love with. He placed it in a temporary white gold WF 6-prong classic setting, and let me choose the final setting. I tried on a few at WF and none particularly hit the mark as the base of the prongs all seemed too wide, obscuring the culet. I finally settled on a platinum Vatche U113, but asked for the following modifications: switching the band to half-round (I don't like the feeling of knife edge between my fingers), deepening the valleys between the prongs, switching the prongs to petite tabs, and thinning the prongs.
I fear that I've made a mistake asking for these modifications. I wish that I had gotten a CAD or feedback from Vatche re: what the "deepened valley" modification would entail. The final product does not look like what is featured on the Vatche website. I'm told that by deepening the valleys between the prongs, they couldn't make the prongs skinny or risk the integrity of the prongs. As a result, the prongs and tabs look wider than I'd like.
I've asked Vera if there was a way to make the prongs skinnier and unfortunately, there is not. The new setting does not affect the light performance of the diamond (I think it actually seems more sparkly) but I'm unsure of whether I should spend more money getting a new setting. I'd hate to waste $2000 on this setting, but the prongs are less delicate than I thought they would be.
Any advice, PSers? Am I being crazy? I see so few side profiles of the U113 on here.
I apologize for my old lady hands!