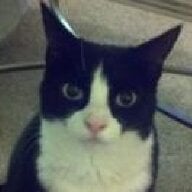 Joined

Aug 8, 2005
Messages

40,225
Hello All,
My friend, from my hangout thread on Maternity, is getting engaged. Her BF has a .25 to .30 carat round from his grandmother that they are going to set into an e-ring for her... and she''s asked my help to find a setting to maximize the diamond. I''m thinking halo.
Money is tight for them with the baby coming, so the less $$ the better. Definitely under 1500... under 1K would be even better. So I''m thinking 14K or 18K.
I''m hoping that the ring will finish looking something like this ring from curly''s SMRT thread: https://www.pricescope.com/community/threads/my-little-e-ring.60162/
PLEASE HELP ME FIND HER A GREAT SETTING!!