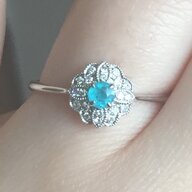 Joined

Mar 5, 2017
Messages

82
Hello, lovelies!
Long time no read.
One of my last post was about my tiny 3mm Brazilian paraiba. It's small but mighty, and I'm ready to have it set on something nice for my birthday!
I'm sure I want it on a ring, and you've mentioned some great points about this stone needing a protective barrier, like a halo, so these are the options:
1. Get a pre-made halo setting from Etsy - they're BLINGY! As in maybe I wouldn't wear this ring every single day, but the stone would look great and it would be protected. (I'm considering two settings, pics below)
2. Trying it as a stacking ring - more likely to wear it every day, plus it's fun to mix-and-match with eternity bands, half-halos, or an open ring to create a faux 3-stone. I could even dress it up or down. The stone would be protected by surrounding rings, but less protected than with a full halo. I ordered a setting, it's on its way (pic also below)
OR
3. Have a custom setting made. A middle ground: a dainty halo (or double halo), so it's both fully protected AND wearable.
I'd looove to get your imput. Everyone here has such amazing taste and it's been great seeing you get stones and having them set. I can't wait to share the same excitement!
I want to be sure before I have it set. I don't want to feel like I'm "wasting" a stone in something so simple, but I also want to wear it often.
Adding pics!!!
Pre-made setting 1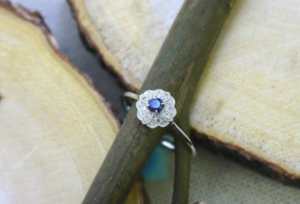 Pre-made setting 2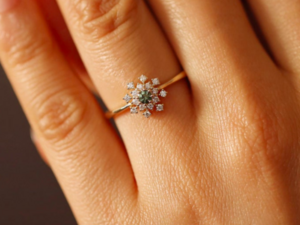 Stacker setting I got (middle finger):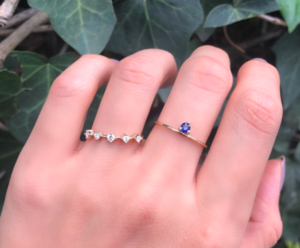 Thank you for your thoughts!!! They will be MUCH appreciated!
Last edited: