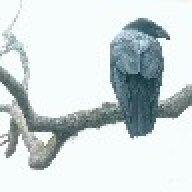 Joined

Aug 25, 2007
Messages

83
Long time lurker! First off, I can't thank everyone in this forum enough for all their insight. I've been reading Pricescope for about a decade (yikes), and as my own search for a colored stone for an engagement ring has heated up in the past year, this forum has been invaluable. Thank you!
While being mostly drawn to blue/green Montanas and light pink sapphires, months ago I began stalking this unique yellowy-peach Montana sapphire. My SO and I decided that we'd finally contact Gemfix and place an order after holiday madness died down. Wouldn't you know it -- the
very day
we emailed Laura last week, this sapphire went out of stock.
We hoped that maybe it would come back, but alas, Laura told us yesterday that the sale is now final.
I'm still very excited about a number of other stones we plan to order, and Laura has been so helpful narrowing our search of blue/green and pink sapphires. But I can't get this guy out of my head! It was such a unique color for a sapphire. Has anyone seen anything like this elsewhere?