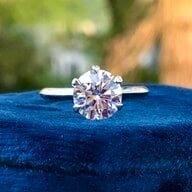 Joined

Jun 16, 2017
Messages

424
I received this ring last September and I really am in love with it. The sapphire was given to me a while ago and I don't know much about it, other than it is approx 10 x 8 and an octagon cut. I had previously seen the aquamarine Love of my Life ring by Cathy Waterman and really loved the idea of it, but wanted to make a few design tweaks. Here is that ring: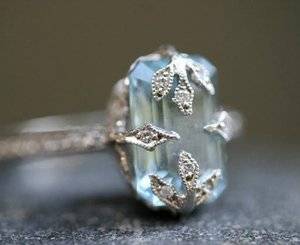 My main goals were that I wanted the prongs set in the traditional orientation, I wanted them to appear more floral (in person they looked a little too claw-like for me), and of course I wanted a much cleaner job on the milgrain and beadset. With that in mind and having previously done a couple of projects with David Klass, I reached out to him to see if he'd be willing to take this on. He was game! This is the CAD: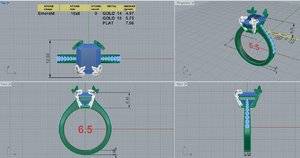 I made zero changes, haha. He had previously done such a good job of interpreting my design wishes that I pretty much let him have free reign on this. It also helps to know that everything looks bulky on a CAD and David will do everything he can to make a design right, even if that means a recast.
This was the first glamour shot he sent me: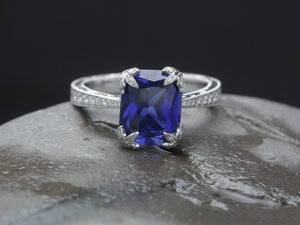 And it really took my breath away! Other than adding a satin finish, it was exactly how I had envisioned. And so now everyone's favorite part - hand shots!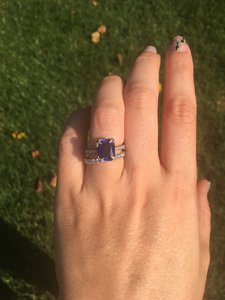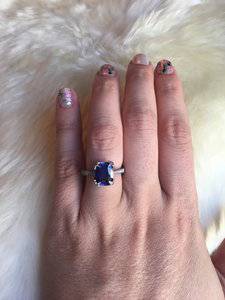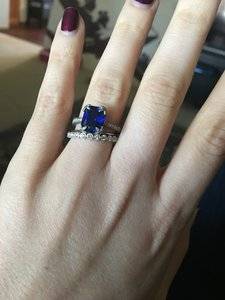 Trying to get a more detailed look at the prongs, though I'm no whiz with a camera: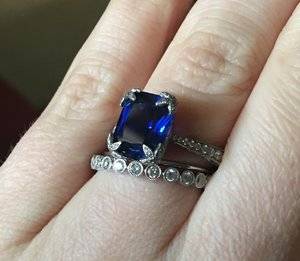 The only problem I have with this ring is that it's such a hard choice trying to decide which to wear - my e-ring or this gorgeous sapphire!