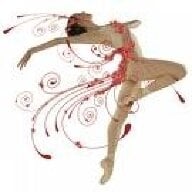 Joined

Feb 1, 2006
Messages

1,030
Here she is, my little sweet fuzzy-faced stumpy-pawed mutant-one-blue-eyed baby Pembroke Corgi. I''m so excited!

We had talked to a breeder that came highly recommended for raising Corgis with terrific personalities, but their litter was spoken for and they had a waitlist for the next litter in the spring. And they have to wait for a few weeks to figure out if each pup is a show dog or a pet dog for the litter that was already spoken for. But yesterday she emailed to say that one little girl pup was without a doubt a pet dog, because she has a blue eye and a white ear, but that she has the best little clown personality of the litter, and she thought she would do well with our family so she skipped the wait list. Done, I said!
We''ll pick her up on December 30. I can''t wait.
What would YOU name a little red and white corgi with one blue eye?