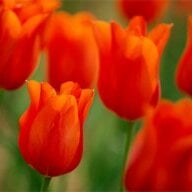 Joined

Dec 29, 2006
Messages

12,461
If you have a rolling ring, what size are the bands? I'm not having much luck finding pics of each one, although I KNOW a lot of PSers have them. If you'd like to post a pic of your ring, I'd love to see it.

I was browsing Cartier's site earlier and I really love both the 1.5 mm ring, as well as the "Classic" 2.9 mm rings. There's a 4 mm ring too, but I think that would be too wide for me. I should mention, I'm not actually getting a rolling ring right now, just dreaming. I can't decide which size to put on my wish list though.

When the time comes, I'd love to get a rolling ring that is high quality and I'd be open to other vendors, not just Cartier. Which ones are good ones to consider?