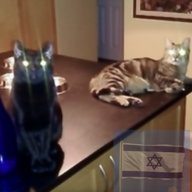 Joined

Jun 8, 2008
Messages

41,990
Go away. I am sick of you already.
Anybody have rainy day activities to share?
Now that I don't feel comfortable inside away from our house we are limited.
Greg just suggested Monster golf which is indoor mini golf and a lot of fun.
But nope I had to nix that. Inside with other people not good.
It's pouring so no thanks to taking a walk. Very windy and very nasty outside.
I don't feel like playing a game or cards.
I don't feel like reading.
The cats are all played out right now thanks to me

Already completed all our chores and working out and now just want to go out and do something fun.
Choices are limited due to the pandemic and the weather.
I have also been awake since 2:30AM this morning and I am tired.
So that may be playing a role in my indecision.
Any suggestions?