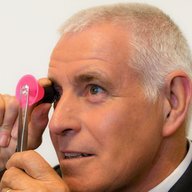 Joined

Aug 15, 2000
Messages

16,513
Don't know about you but science and engineering are part of the allure of LGD for me. Am curious whether in addition to the physical properties of LGD there has been much study on human perception. For example, is there categorical perception that draws a sharp line between blue nuance and fancy blue color? Anyway these technical discussions might not seem relevant for people outside the trade but a lot of us actually find them useful so.
Where as yellow diamonds (which are not very rare) are not given a fancy grade until they are stronger than Z, other rare colours are.
From K down blue is graded (as is pink, orange, green and I believe purple) as shown in this graphic.
If that is not correct please someone correct me, because happy to learn.
So Crutches, a J colored blue tinted diamond is graded such by pretending to be colorblind and just using the tone.