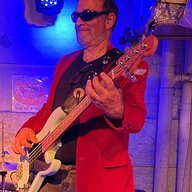 Joined

Jan 7, 2009
Messages

8,050
For me, the differences in table/depth/pa/ca are less dramatic overall, then the shortened LGF's ( as compared to how the best cut 60/60's used to look.)
If we were looking at the way diamonds are currently cut, prs is correct- the overlap will be far greater- and I'd fit right in with Karl and Garry and Serg too..
I don't penalize stones for shorter LGF's, if we're speaking cut quality.
But the different look of a slightly larger ( 60%) table, with the longer (80%) LGF creates a look that accentuates different elements of a diamond's beauty. Scintillation versus fire- call it whatever you want. I prefer that look.
And just as I don't penalize a stone for shorter LGF's, nor do I for longer LGF's when it comes to cut quality.
We were a CBI dealer years ago- they are gorgeous diamonds, without a doubt!
So to me, saying the super ideal is cut "better" for everyone is not correct.