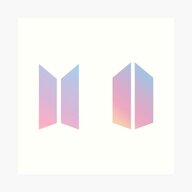 Joined

Jun 21, 2020
Messages

816
The day has finally come. Anastasia is complete after 6 long months.
So, a little backstory. It's going to be long, so I apologize in advance. Some of you may know about a little 3-stone ring I posted back in July of last year. I loved it and I put a lot of thought into the design of the ring but when I opened it up and put it on, I immediately had DSS. The first thought that came to mind was "oh… it's kinda small." I tried to live with it, but I just couldn't shake the feeling. I started researching big blingy bands to deal with my DSS but when I tried them on with the ring, they just didn't look right. It overshadowed and made the center stone smaller. So, I asked some blingy friends for advice. Some said to halo the stones, some said to get bigger sides, and some said to get a bigger center. The problem was I used to love halos but now I prefer them only for CS, I was against bigger sides at the time, and bigger center would have been nice, but I LOVE my center. It's a disco ball performer with a facet pattern to die for and has caviar spread on a spam budget. I also decided to open up my culet and sent the ring off to Sako again so his dad could open it up from a small to a large. I thought that absence might make the heart grow fonder. But when I got it back DSS picked up exactly where I left it.
In December of last year, I thought I would reach out to the lovely members of PS and see what they thought would be a good idea going forward.
Thread here:
https://www.pricescope.com/communit...possibility-of-changing-up-my-3-stone.262494/
I got so much amazing advice. I happened to be perusing IG and saw that Alex of Parks Fine Group had posted a lovely OEC three stone that had bigger sides and I knew this was exactly what I wanted. And the owner of the ring was none other than the lovely
@HS4S_2
. From then on, the hunt for sides commenced…
I was trying to figure out where to start when
@ForteKitty
sent me a beautiful OEC pendant she had found online. I paid, received, and loved it. It had a beautiful checkerboard pattern and fit well with my center. I proceeded to look for another match but didn't have much luck. I kept thinking how I should have bought @winnietucker's 1.16 before she had consigned it with Grace and was just kicking myself. But I knew that her stone measured about 6.6mm and would never work with the 6.3mm pendant. That's when I thought why don't I just buy winnie's and sell the pendant? I had wanted bigger side stones anyway. And thus, became the beginning of a beautiful friendship! Winnie and I started emailing and became fast friends.
January was coming to an end but the search continued for my last matching stone with nothing was coming up. I reached out to multiple vendors: IG, etsy, and PS approved. Nobody had anything. In February, I finally sent a message to DK asking if he could find me my last stone. He told me to send what I already have, and he would be able to find me a matching stone fairly quickly. So, off my stones went to California. During this time, we started the CAD process. To say that DK and his team are patient doesn't even begin to describe them. I had a specific design, angles, measurements, and height in mind, and we tweaked those CADs millimeter by half millimeter by quarter millimeter until it was perfect. By the time we were almost done with the CAD, DK had found a stone for me! He told me it was a great match and offered to have it sent over so I could see it before taking the plunge. Unfortunately, it did not work with the 1.16. He then found another stone but that one did not work either. In the meantime, I also saw 2 other stones and those were also eliminated. It looked like the OEC well for a 6.6-6.7mm diamond was drying up.
On April 1st, I received the plastic model of the CAD I approved. I got the model, put it on and it did not wow me. Something about it was off. It had no fluidity; it didn't feel like me. And you guessed it, not enough finger coverage. So, I changed my CAD once again and began thinking I needed to go bigger on the sides and hoped that with the change in parameters, it would open up more options. The very next day, Sako posted a stone in his stories. The 1.30ct. Eighteen long minutes had passed since he posted the stone and I messaged him with so many exclamation points telling him I needed details STAT. I was on the edge of my seat hoping that I wasn't too late. After the longest 3 minutes of my life, he messaged back that it was available and well, we now know she is mine. Now it was on to find her match. On the following Tuesday, I got an email from Adam asking if I still needed help finding a match for the 1.16. I replied things had changed and sent him pics of the 1.30 and just as quickly as I sent the email, he replied to tell me he's texting me videos of a match, the 1.34ct. I got the stone on Friday and I was blown away. I had finally, finally, finally, found my matching sides. And all within a matter of days! Off to DK they went the following week and I proceeded to wait the next 5 weeks for the completion of my ring.
I feel like finding an exact twin to an antique diamond is almost impossible without waiting for a very, very, long time or by some fluke miracle. I think I did remarkably well- all 3 stones are exceptional performers, have similar facet patterns, have almost the same table %, similar culet sizes, and are the same L color and VS2 clarity. On top of that, the sides are both 7.04mm. I could not have asked for more.
A special shoutout to
@maita13
who has always been my cheerleader.
@winnietucker
for being my PNW buddy, my soundboard, and the most caring person ever. As soon as she found out my ring was finally done, she sent me roses so I could have a beautiful backdrop for my SMTB. A shoutout to
@ForteKitty
that has helped me from day one. Her eye for detail is bar none. To
@yssie
,
@pandabee
,
@Resonance.Of.Life
, and
@armywife13
who are my OG squad and has been and always will be my truly wonderful and forever friends (I miss you guys)! And last, but not least,
@AnastasiaBeaverhausen
! My beautiful twinsie, the bestest friend a PSer could ever ask for and the inspiration to Anastasia's name. I truly am blessed to have so many amazing people by my side.