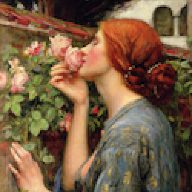 Joined

Feb 2, 2015
Messages

3,199
@PreRaphaelite

I love your idea to arrange the jewelry into groups.

I might try this. Maybe then more of my pieces would get worn!

I have a bunch of those little bags lying around.
Honestly I do the same thing with full outfits in my closet. Bag, shoes, tops, bottoms, scarves, non-precious jewellery. Stacking hangers (as shown) make it easy and once I find a 'best' combination of garments, they stay together and I never think about it when getting dressed. Is that T.M.I. ?