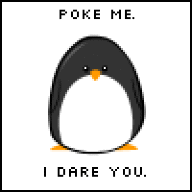 Joined

May 5, 2006
Messages

1,412
Yeah...I haven''t posted lately because I''ve been so busy with my school work, but I always make time for ai and I''ve been following all of these entertaining comments! I have to say I''m thoroughly disappointed in this season thus far. I agree with those who said there should only be a top 5 this year.
There were only a few I really cared about...Chris, Melinda, Lakisha...but I really liked Sundance. He was different, very entertaining, and between him and Sanjaya I am absolutely shocked. I was all set to hope that Haley would be the first one gone, but now I can''t decide if he should go first. Haley just bugs me...I can''t get her horrible bouncy rendition of Queen of the Night out of my mind. Anyway, I like Blake but I don''t think he''ll last too long when we get into these theme nights. You can''t beat box everything.


Needless to say I was bitter last night. Is anyone thinking that the judges should have some sort of say in the votes? Not necessarily like Dancing with the Stars where each one is given a score, but at least Randy, Paula, and Simon could rank them based on their performances and that could factor into the results. I don''t know, but it seems like every week so far they''ve said "Hello America this is a singing competition." Just my thoughts.